By International TEFL Academy Press | 100 pages
Price - PAPERBACK:

$29.95 USD
Teaching English online is exploding in popularity and as a result, the need for professionally trained English teachers are in high demand. If you're a current English teacher looking for additional teaching hours or perhaps you've never taught before but are looking for a new part-time job, the unique skillset of teaching English online is one to consider!
​
ITA's Teaching English Online textbook is an introductory text for use in the training of EFL instructors to specifically teach English online. This book is designed to prepare teachers to run an engaging online classroom with both adult students and young learners.
​
This textbook is available in paperback or in the travel convenient PDF format and is the official textbook of International TEFL Academy's 30-Hour Teaching English Online Specialty Course.
​
TEACHING ENGLISH ONLINE
TABLE OF CONTENTS
Chapter 1: Identifying & Attracting Students..........7
---
OBJECTIVES
After reading this chapter, the reader will be able to...
Describe the role and types of online language instruction in the world.
Describe the basic technology and common platforms used to teach online.
Describe a typical interview process and booking system for online language schools.
Describe steps to creating a niche for yourself as an independent tutor online.
Explain common marketplaces and strategies to get your profile noticed.
Portray a professional and engaging online presence, both in general and within an introduction video.
Develop a physical teaching space for online language instruction.
Explain strategies for online language teachers to stay organized.
VIDEO SAMPLE & EXTRA RESOURCES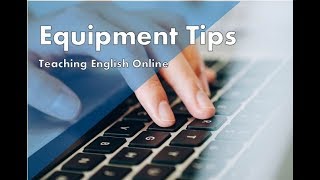 ---
Chapter 2: Delivering Online Instruction..........43
---
OBJECTIVES
After reading this chapter, the reader will be able to...
Describe general considerations for teaching language to children and adults online.
List some online classroom management strategies for adults and children.
Interact with common materials used for teaching children in an online school.
Describe how to build and use a reward system for teaching online.
Explain how to build and tailor materials for use in tutoring adults online.
Explain some best practices for error correction in teaching adults online.
Describe the use of various tech tools that can be used in online instruction.
VIDEO SAMPLE & EXTRA RESOURCES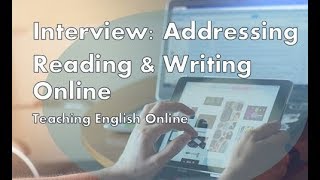 ---
---
In addition, The Teaching English Online textbook includes convenient access to extra resources, videos, references and more provided by International TEFL Academy.
Highly Qualified & Experienced EFL Instructors.
International TEFL Academy Press textbooks were developed by International TEFL Academy instructors, a curriculum development committee, writing committee and had final oversight by an accreditation board.
WHAT INTERNATIONAL TEFL ACADEMY GRADUATES SAY
I have the course textbook and it was wonderful! I highlighted important parts & have it for future reference :) Def worth getting.
- Rachel F. Smith,
International TEFL Academy alumna
(Click on each textbook to learn more about its content)