Teaching Business English
By International TEFL Academy Press | 66 pages
Price - PAPERBACK:

$24.95 USD
English has firmly secured itself as the language of international business, which means professionals all over the world are seeking to improve their English language skills.
​
This Teaching Business English textbook introduces the key differences between teaching general EFL and specifically teaching Business English courses. The book explains the nuances of teaching business English and shares practical classroom examples, activities, and lesson plans for teachers of Business English.
​
This textbook is available in paperback or in the travel convenient PDF format and is the official textbook of International TEFL Academy's 30-Hour Teaching Business English Specialty Course.
​
TEACHING BUSINESS ENGLISH
TABLE OF CONTENTS
Chapter 1: Business English: Field Overview & Course Design..........7
---
CHAPTER OUTLINE 1.1: Introduction 1.2: English for Specific Purposes (ESP) 1.3: The Role of English in Business 1.4: Business English Course Design 1.5: Conclusion OBJECTIVES
After reading this chapter, the reader will be able to...
Summarize the history and development of English for specific purposes (ESP).
Distinguish differences between English for General Business Purpose (EGBP) and
English for Specific Business Purpose (ESBP).
Explain the attributes needed for an instructor of Business English.
Follow the steps commonly used in Business English course design.
Describe the rationale behind and methods for conducting needs and job analyses.
Create practical needs analyses for tutoring and in-class teaching contexts.
Develop relevant course goals and objectives for Business English courses.
Describe best practices in selecting and/or modifying materials for Business English
instruction.
Describe some basic considerations of one-on-one Business English tutoring.
VIDEO & ADDITIONAL RESOURCES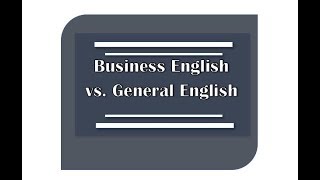 ---
Chapter 2: Delivering Business English Instruction..........30
---
CHAPTER OUTLINE 2.1: Introduction 2.2: Approaches and Lesson Planning 2.3: Activities and Materials 2.4: Integrating Culture 2.5: Conclusion OBJECTIVES
After reading this chapter, the reader will be able to...
Describe the basics of creating communicative and task-based Business English lessons.
Explain and use best practices and activities for teaching grammar and new vocabulary
in Business English.
Explain and use best practices for teaching listening and speaking skills to Business
English students.
Explain and use best practices for teaching reading and writing skills to Business English
students.
Describe some common cultural differences in international business and how they relate
to teaching Business English.
---
---
In addition, The Teaching Business English textbook includes convenient access to extra resources, videos, references and more provided by International TEFL Academy.
Highly Qualified & Experienced EFL Instructors.
International TEFL Academy Press textbooks were developed by International TEFL Academy instructors, a curriculum development committee, writing committee and had final oversight by an accreditation board.
WHAT INTERNATIONAL TEFL ACADEMY GRADUATES SAY
I have the course textbook and it was wonderful! I highlighted important parts & have it for future reference :) Def worth getting.
- Rachel F. Smith,
International TEFL Academy alumna
(Click on each textbook to learn more about its content)